" ... Convert 6,000 files to the desired file format in approx. 20 min."
Mr. Weber (head of the Manufacturing Department at IBAK GmbH & Co. KG, Kiel) reporting on
the introduction of Normica Batch in his company: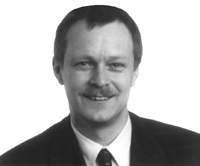 In 1945, IBAK emerged from the ATLAS Werke, a company wound-up at the end of World War II. IBAK is among the oldest and most renowned manufacturers of camera systems for the inspection of cavities. IBAK is specialized on sewer system inspection devices, which are in most cases integrated into boxtype vans, along with under-water search lights (for depths of up to 6,000 m) and nautical search lights.
The sewer networks of cities and municipalities present a considerable value that requires constant maintenance and repair. For this, it is necessary to continuously monitor the condition of the sewer pipes. On the one hand, sewage leaking must be avoided to prevent soil pollution, on the other hand, ground water must be kept from the pipes, as it would otherwise unnecessarily burden sewage plants.
It was for all these reasons that IBAK, as early as in 1957 was the first company to develop a series of cameras for the examination of small-diameter sewer pipes. Many years of experience in this highly specialized field ensure that IBAK TV systems meet highest demands as to their mechanical load-bearing capacity and image reproduction, which has earned them a leading position in the market.
Mr. Weber has been working with IBAK since 1989. At present, he is responsible for the Manufacturing Department. One of his important tasks is the constant search for possibilities of making operational sequences less complicated, more efficient and less error-prone. Last year IBAK decided to reduce production-related paper consumption to a minimum. For this purpose, a way had to be found to convert all CAD drawings to a format readable by any user, without having to purchase new software licenses to cover every single workstation.
Via an Internet search based on the search item "HP-GL/2", Mr. Weber's attention was caught by the software company Normica GmbH, who were able to offer IBAK a solution tailored to the tasks to be fulfilled within a short period of time. After first tests with a customized beta-version had shown that the scope of functions fully met our expectations, we immediately decided to place our order for Normica Batch with Normica GmbH.
IBAK's files created in the mi format by the ME/10 CAD system were converted to the HP-GL/2 format by a specially developed software. As a second step, Normica Batch converted these plot files to the WMF format.
With the help of Normica Batch, we were able to convert about 6,000 files to the desired file format in a strikingly short time (approx. 20 min!). Thus, the cost and time saving as compared to a manual conversion of the files has turned out to be enormous.
A further advantage is the company-wide availability of the converted files. Troublesome handling of printed plans could be avoided, and staff as well as administration expenses could be reduced accordingly.
Manfred Weber: "Four weeks from contacting Normica for the first time, giving them a first description of the problems to be solved, we were provided with a functioning solution. We were convinced by the speedy order processing as well as by the quality of the software and the good contact established and maintained with the makers during the developmental stage.
For future orders in the field of CAD software solutions, we will be glad to do further business with Normica GmbH.

Drawing from IBAK